Source: goal.com
As usual in every morning that i was not working, besides of reading newspaper online i would spare my time in reading goal.com. I was quite in awe after reading this news,La Liga outfit signed 18 years old Indonesian, Arthur Irawan.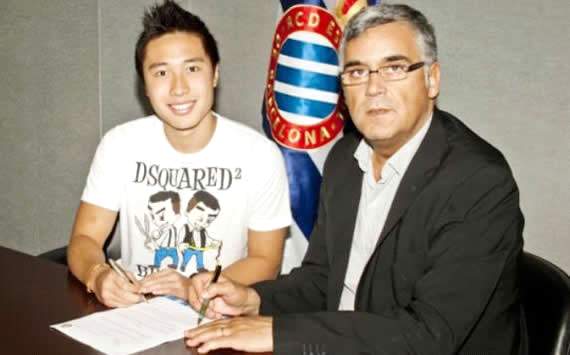 Arthur Irawan during contract signing ceremony with Espanyol official
According to club officials, he is set to play with junior team before joining the senior team. Now it is up to coaching management to bring the best of him while making him adept with style of European's football level.
Interesting isn't it? I seriously think this is an exciting future for the youngster apart of Indonesian football compared with our trio(Fadhli Shas, Irfan Fazail and Wan Zack Wan Haikal) who have not yet playing more than 20 minutes on field playing with Slovakian outfits. Disappointment to be honest, perhaps it was due to some interventions from our authorization personnel to make the club loan our trio? The possibility is there.