Mak kesian,simpati kat Ukraine sebab pengadil perlawanan serta kawan bangangnya yang dudok belakang gol pun tak nampak bola yang si Terry konon-konon kuarkan tuh dah melepasi line gol. Aduhai ....
Skill Terry yang perlu ada oleh semua pemain Malaysia, ingat tau!
Mak masih x puas ati, maka pasal tuh ler ada video ni la pulok.Kome hanya perlu click play icon tuh ha.
Yang duka = UKRAINE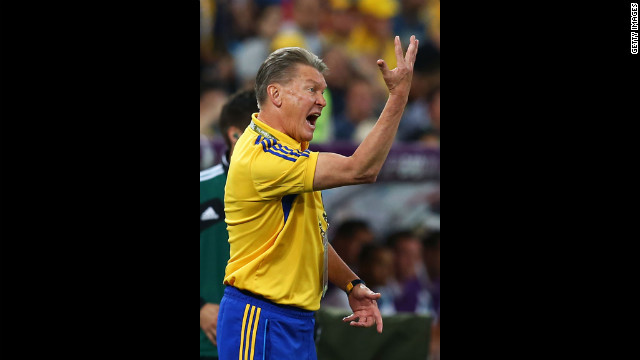 Apa pon x boleh! (opps silap gambar)
Nak kene senyum ke ni bang?
Yang suka = SHREK
Bajet cool la tuh (puihhh)
Yang hangin = Platini (sebab dia x setuju dengan cadangan Sepp Blatter pasal gol-line teknologi )
Jangan salahkan mike yeob, mike hanya x setuju dengan cadangan Blatter. Salahkan official kelima tuh, mungkin mike akan cadangkan supaya official ni memakai cermin mata yang canggih ala-ala James Bond. Hail the queen!
I am sorry to All Ukrainians,ala Amir Raja Lawak. Tapi i am sorry,keputusan 1-0 adalah muktamad. Hail the queen!
Mungkin EURO akan datang kita akan cat semua line guna warna-warna pastel supaya lebih nampak samada gol atau tak.